Discover our
CASE STUDIES
An excerpt of our track record of developing, manufacturing and servicing high performance clinical, medical and life science devices
Read more about some of our work and discuss your device idea and requirements with our experts
Working on a new medical device?
Let's discuss how we can help you develop it faster, accelerate the regulatory process and maintain a high margin throughout the product lifecycle.
Jari Palander
Executive Vice President
Global Business Development
San Francisco, CA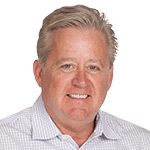 David Stelter
Vice President
Business Development
San Diego, CA
Joe Ryan
Vice President
Business Development
Columbus, OH
Eric Jolain
CEO
BIT Group France
Hematology Expert
SUBSCRIBE

and be up-to-date
Twice a year we publish our BIT Newsletter. Subscribe today to stay up-to-date about upcoming projects, events and the latest company news.