SMART5Part is small footprint benchtop 5-Part differential (5DIF) hematology analyzer designed to perform at 60 tests per hour throughput. It features a brand new LED based flow cytometry optical bench that enables a full optical 5-Part differential with enhanced clusters definition.
It is based on patented fluidics concepts which enables permanent tubing connections, greatly eased maintenance and exceptionally high reliability. Each fluidics part is designed taking into account need for reduced maintenance.
Maintenance for the end users has also been simplified with minimal tubing visible to the end user. Molded parts are used as much as possible to reduce the cost of the instruments much as possible.
SMART5Part is a 5-Part differential (5DIF) hematology analyzer.
Device Type
5-Part Differential Hematology Analyzer Platform
Application Area
Hematology
Role of BIT
Product Development, Manufacturing, After-Sales Services
As a main analyzer or a backup instrument, the Smart5Part is always ready in various laboratory conditions.
Easy to operate, it requires minimal user training. Combined with its proven technology makes Smart5Part ideal from emergency tests to the daily laboratory routine.
Fast and easy to operate – the Smart5Part is perfect for small to medium size laboratories, emergencies and doctor offices.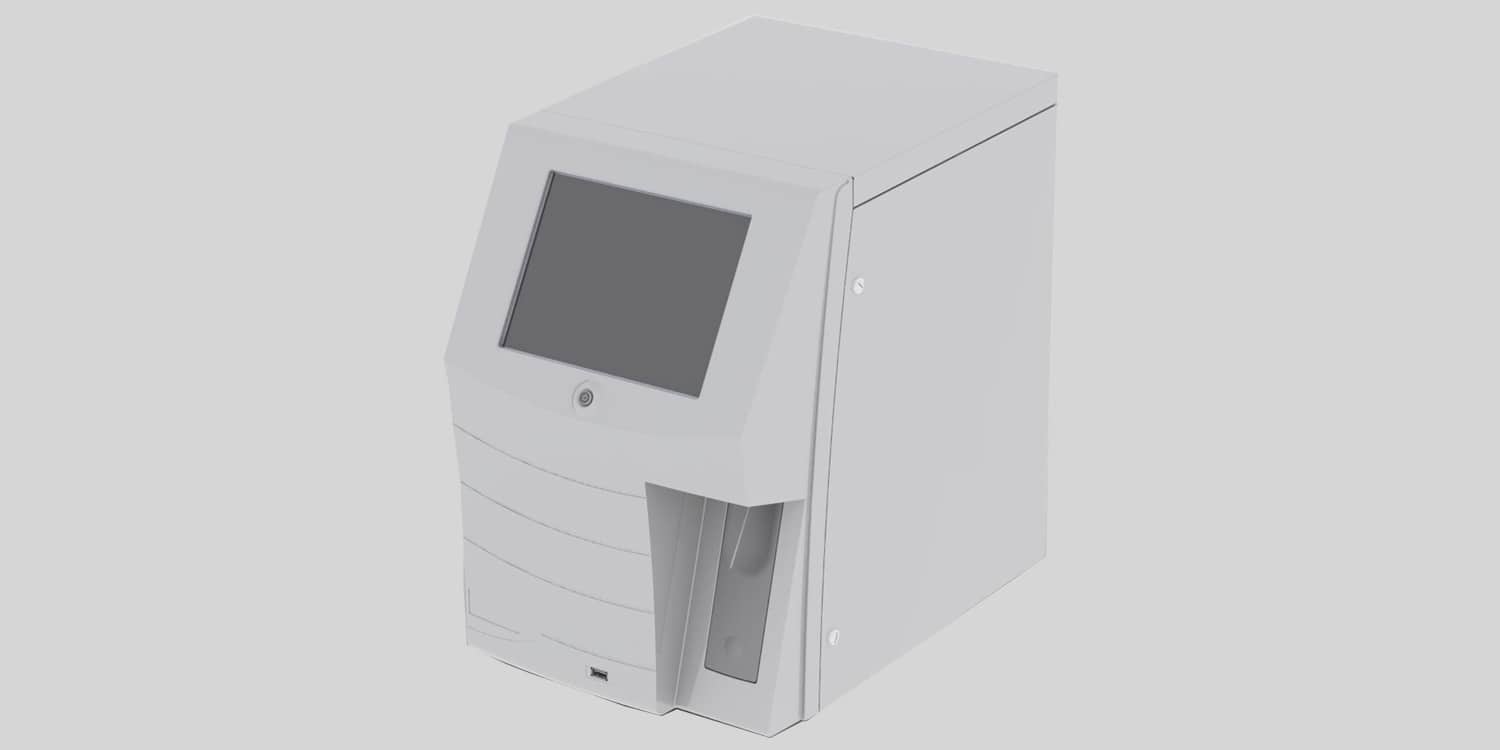 SMART5Part proposes a new 5-population differentiation based on flow cytometry concept allowing a low-cost 5DIF instrument with very good sensitivity and specificity regarding white blood cells 5-population differentiation.
This new patent pending technology makes the SMART5Part a unique instrument with small footprint and very precise 5DIF measurement at low cost. While flow cytometers are usually expensive due complex fluidics, the new design embodies a low cost flow cytometer type principle allowing accurate and precise measurements.
This 5DIF technology is remarkably unique. Based on several patents combining optics, fluidics and chemistry it allows the use of very few components in comparison to other instruments with multiple valves and baths to ensure the same measurement principle.
Making Smart5Part such a reliable, performant and cost effective instrument was a challenge achieved after more than 20 years of experience in hematology systems.
Very compact design
Fast and user-friendly interface
Low sample volume (15.6 µL)
Very low reagents consumptions
60 tests/hour
28 parameters: WBC, RBC, HGB, PLT, HCT, MCV, RDW-CV, RDW-SD, MCH, MCHC, PLT, MPV,PCT, PDW, PLCR, LYM%, MON%, NEU%, EOS%, BAS%, ALY%, IMM%, LYM#, MON#, NEU#, EOS#, BAS#, ALY#, IMM#
3 histograms (WBC, RBC, PLT)
Absorption spectrophotometry for hemoglobin
1 scattered diagram (2 optical axes)
Only 3 reagents
Life Time Tubing
Smart and Advanced functions making daily routine easier
Enhanced clusters definition due to the flow cytometer based flow cell
Enhanced 5DIF based on dynamic clusters separations (Abnormal blood characterization)
Very low end-user maintenance
Low downtime, low workload for preventive maintenance and reduced maintenance/service costs
SMART5PART has been designed for reduced maintenance. This makes it highly reliable and easy to operate.
The SMART5Part AL (AL for autoloader) is an upcoming model designed to offer a small footprint 5DIF instrument with automatic sample loading. It is designed to benefit from all the technical improvements of SMART5Part instruments.
Are you working on a new hematology device? Let's discuss how to help you develop it faster, accelerate the regulatory process and increase your margin.