MANUFACTURING
&
AFTER-SALES SERVICES
More than 45 years of outstanding work for medical, in-vitro diagnostic, and life science clients globally
With more than 100,000 ft2 of floor space, we efficiently build and service equipment locally in Europe and China in compliance with ISO 13485 and FDA CFR 21. This allows our clients to obtain product supply and after-sales support from a location that provides logistics, regulatory, and geographical benefits in line with unique market needs. Utilizing Kaizen-based manufacturing methodologies across our entire organization creates continuous, positive improvements. By leveraging our global supply chain, we provide cost efficiencies to benefit our clients and those they serve.
OUR TECHNICAL CAPABILITIES
Global Production and QM System   •   Global ERP System   •   Global Supply Chain   •   Value Stream/ Kaizen Methodology   •   Kanban Material Flow System   •   Cell-based Assembly and Testing   •   Packaging and Distribution   •   Incoming Parts Inspection   •   First In First Out Warehousing   •   Wet Lab Testing   •   Quality Assurance Lab Testing   •   3D-Printing   •   CNC Machining   •    FDA and CE Documentation   •   ISO 13485 Certified Facilities   •   FDA 21 CFR Part 820 Compliant   •   CE IVD Directive   •   IVD Regulation
Contract development and manufacturing of medium-large IVD instruments
86,000 ft2 and ISO 13485 certified
CNC-machining and component assembly operation

18,000 ft2 and ISO 13485 certified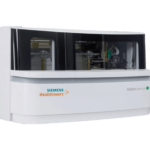 Atellica® NEPH 630
• Automated Bench Top Nephelometric Analyzer
• Client: Siemens Healthineers
• Co-Development, Manufacturing, After Sales Service by BIT
Respons®910
• Automated Bench Top Clinical Chemistry Analyzer
• Client: DiaSys Diagnostic Systems
• Co-Development, Manufacturing, After Sales Service by BIT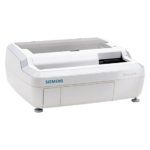 Hematek® 3000 System
• Compact Semi-Automated Benchtop Slide Stainer
• Client: Siemens Healthineers
• Co-Development, Manufacturing, After-Sales Services by BIT
Alegria®
• Bench Top Random-Access ELISA Analyzer
• Client: ORGENTEC Diagnostika
• Co-Development, Manufacturing, After-Sales Services by BIT
Christian Harwanegg
Macro Array Diagnostics
CEO
We have been working with BIT since early 2016 and have just started our third IVD instrument development project. Having the guidance of an experienced team with very little turnover, the uncertainties of automation development become manageable for an application-driven startup company. BIT has also maintained our aggressive time-to-market schedules and design-to-cost constraints. This is of equal importance of BIT having all functions from instrument design to field service under the same roof and management.
Eric Van Bladel
DRG International
COO
Our strategic partnership with BIT began when our company decided to expand from selling strictly consumables to include a fully automated diagnostic instrument. Not only did BIT take point in the design and development of our instrument, but the team successfully transitioned it into a full production project and later made incremental hard and software improvements based on feedback from the market. The senior management team at BIT was and continues to be very flexible, supportive, and pragmatic in their decision-making process as we collaborate with them. Although they are part of a multibillion-dollar conglomerate, they have the flexible thinking of a medium-sized company. Their senior management team, therefore, remains actively involved in key decisions which is critical for us.
Dr. Claus Prümper
Siemens Healthineers
Franchise Lead Plasma Proteins
BIT and Siemens Healthineers are looking back on a more than 40 Years successful partnership. I experience this cooperation as a true team approach with a forward-leaning attitude and absolute commitment to 'deliver' – be it physical or on project goals. Thanks to our joined focus on quality, we have been able to serve our customers extremely well and through this could establish a solid and respected market position in many diagnostic segments.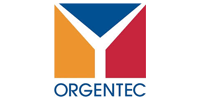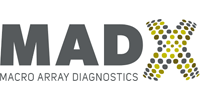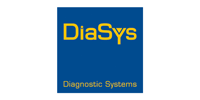 WORKING ON A NEW MEDICAL DEVICE?