More than 45 years of outstanding work for medical, in-vitro diagnostic, and life science clients globally
BIT has been serving clients for more than 45 years in the clinical and life sciences sectors. We collaborate to research, design, develop, manufacture, commercialize, and service diagnostic devices. Our mission is the same as that of our valued clientele—to improve the quality and delivery of health care.

BIT offers proven systematic approaches, steadfast reliability, and an unwavering commitment to quality standards and compliance. We optimize time to market, total cost ownership, and provide complete lifecycle support for IVD devices. Collaborating as "ONE BIT" with state-of-the-art R&D and manufacturing excellence centers in Schwalbach, Germany; Montpellier, France; Irvine, California, USA; and Kunshan, China allows us to serve our clients where they need us. All our sites are ISO 13485 certified, and our regulatory standards include GMP, FDA registration, FDA 21 CFR, and CE-IVDR directive. BIT's established expertise and proven financial resolve as a division of Messer means that our clients can be completely confident in what we deliver.
Christian Harwanegg
Macro Array Diagnostics
CEO
We have been working with BIT since early 2016 and have just started our third IVD instrument development project. Having the guidance of an experienced team with very little turnover, the uncertainties of automation development become manageable for an application-driven startup company. BIT has also maintained our aggressive time-to-market schedules and design-to-cost constraints. This is of equal importance of BIT having all functions from instrument design to field service under the same roof and management.
Eric Van Bladel
DRG International
COO
Our strategic partnership with BIT began when our company decided to expand from selling strictly consumables to include a fully automated diagnostic instrument. Not only did BIT take point in the design and development of our instrument, but the team successfully transitioned it into a full production project and later made incremental hard and software improvements based on feedback from the market. The senior management team at BIT was and continues to be very flexible, supportive, and pragmatic in their decision-making process as we collaborate with them. Although they are part of a multibillion-dollar conglomerate, they have the flexible thinking of a medium-sized company. Their senior management team, therefore, remains actively involved in key decisions which is critical for us.
Jeffrey A. Klein
HK Surgical
CEO and President
One of the biggest advantages for us is BIT's global presence because we have access to the expertise of their global talent. BIT's access to its global supply chain has provided HK Surgical with a new, "best-in-the-market" product while meeting our demanding budget requirements. BIT's client-centric approach and focus on our individual needs also provide us with flexibility and confidence that we will continue to grow internationally. The successful association between HK and BIT continues to support our position as a market leader.
Dr. Claus Prümper
Siemens Healthineers
Franchise Lead Plasma Proteins
BIT and Siemens Healthineers are looking back on a more than 40 Years successful partnership. I experience this cooperation as a true team approach with a forward-leaning attitude and absolute commitment to 'deliver' – be it physical or on project goals. Thanks to our joined focus on quality, we have been able to serve our customers extremely well and through this could establish a solid and respected market position in many diagnostic segments.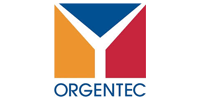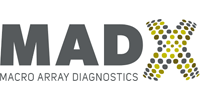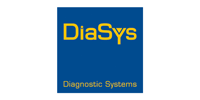 DISCOVER OUR CASE STUDIES
REASONS TO PARTNER WITH US
Years of experience and client work
Laboratories use BIT technology
Startups and small/medium-sized enterprises in the IVD and medical device industry often do not have the appropriate resources and skills to produce and scale their IVD instruments in-house. As a result, they look for a contract manufacturing partner (CM) who takes over the production of the diagnostic devices.
We are pleased to announce that Ulrich Zimmermann has decided to take over responsibility as Managing Director of BIT Analytical Instruments GmbH and CFO Global of BIT Group effective on April 15, 2021.
BIT Hematology is specialized in designing, developing, and manufacturing hematology systems (instruments and exclusive reagents) for the low and mid-volume markets.
WORKING ON A NEW MEDICAL DEVICE?
Dr. Josée Naegelen
Vice President
Global Business Development
Hematology
Montpellier, France
Mona Elkebir
Vice President
Commercial Operations
irvine, USA