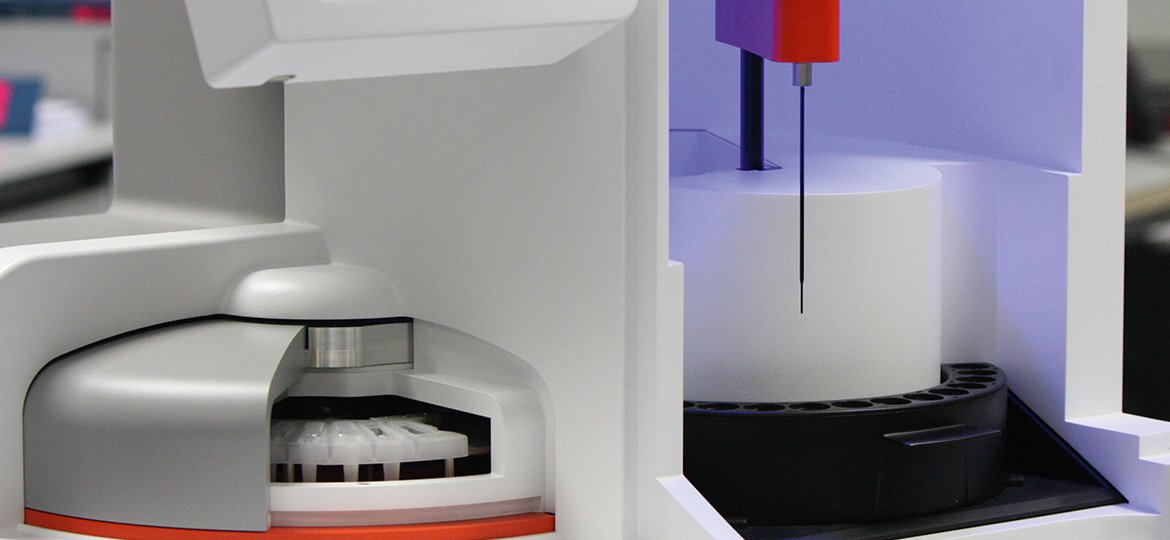 BIT Group Project Submission Wins 2014 Medical Design Excellence Award
June 14, 2014: New York, NY, USA – BIT Group has announced that the DRG:HYBRID XL Analyzer has received the 2014 Medical Design Excellence Award (MDEA) for the category of In Vitro Diagnostics Products & Systems at the Medical Device & Manufacturing (MD&M) tradeshow in New York City on June 11, 2014. BIT Group partnered with DRG Diagnostics GmbH to design and develop the award-winning technology. According to MDEA organizer, UBM Canon, the MDEA competition recognizes the highest caliber medical devices and diagnostic products on the market; the awards celebrate the achievements of medical product manufacturers and their suppliers who are responsible for the groundbreaking products that are saving lives and changing the face of medtech.
BIT Group ( www.BIT-Group.com), a complete contract product development, manufacturing services and after-sales service provider to life science, medical and IVD clients, partnered with DRG Diagnostics GmbH (of Marburg, Germany) to develop the DRG:HYBRID XL Analyzer. "Since the MDEA recognizes the concept as well as the design, it is a great honor to be a recipient," remarked Marius Balger, BIT Group CEO. Added Cyril E. Geacintov, President & CEO of DRG International, "We are thrilled to receive this prestigious award for the DRG/BIT-designed Hybrid XL…..[this device] will be a milestone in providing medical care and service to mankind."
The DRG: Hybrid XL Analyzer's innovative and unique technology allows, for the first time, the simultaneous measurement of immunoassays and clinical chemistry parameters including turbidimetric tests in one work routine. "The highly specialized events scheduler of the DRG:HYBRID XL allows for users to seamlessly mix individual diagnostic tests or entire panels of both ELISA immunoassays and clinical chemistry tests on a single system optimizing throughput," explained Ron Tedesco, VP Systems Project Manager for BIT R&D, Diagnostics Systems. Further information on the DRG:HYBRID XL Analyzer can be found on DRG's website. Follow BIT Group's Hybrid videos on YouTube .
BIT Group provides contract product development, manufacturing and after-sales services, as well as white-label instruments, for life science, medical and IVD instrumentation OEMs. Quality standards include GMP, FDA registered, ISO13485 & 9001, QSR, Class I, II, and III. BIT Group's global operations in USA, Germany, France, China & Japan deliver precision engineered, cost effective systems solutions. Pre-engineered BIT SMARTSOLUTIONS™ platform technologies reduce development cost and time-to-market; lean manufacturing centers and global supply chain enable competitive product cost.
Contact:
Executive VP, Jari Palander
Phone: +1 (949) 238 1277
J.Palander@BIT-Group.com
www.BIT-Group.com
Image download: 2014 Medical Design Excellence