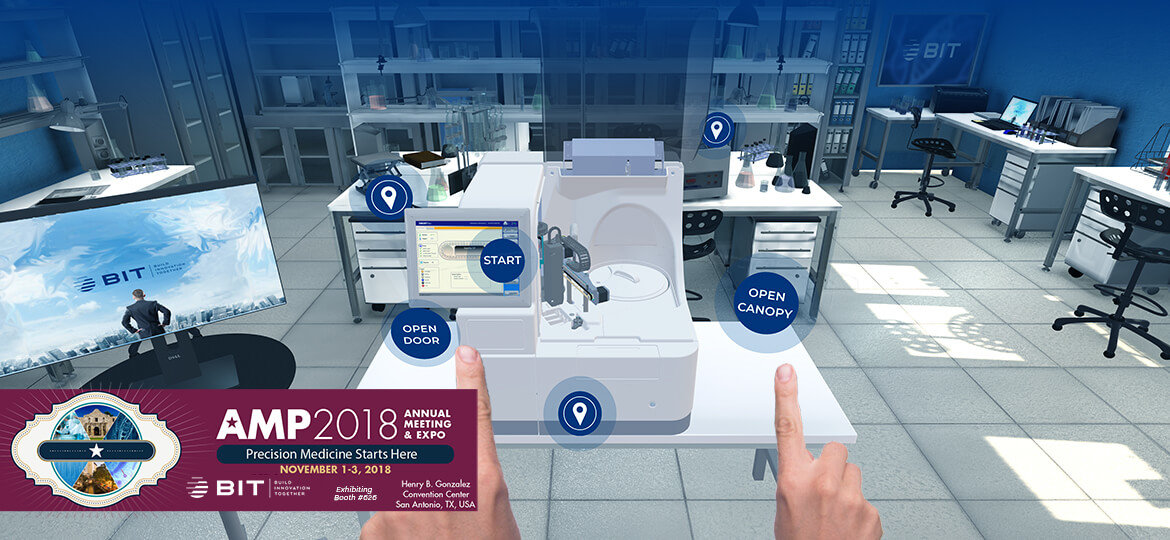 BIT to present their AR/VR 3D Immersive Experience at 2018 AMP Annual Meeting and Expo
San Antonio, TX – BIT will be presenting their featured AR/VR 3D Immersive Experience at the 2018 AMP Annual Meeting and Expo continuing to raise awareness of the benefits Immersive Reality adds to existing and future partner projects.
BIT and their Global Business Development team, led by Dr. Philippe Grandjean, look forward to connecting and sharing the latest in the industry with their fellow professionals while at the Association for Molecular Pathology's annual meeting and expo. Aiming to Build Innovation Together with you, BIT invites you to stop by booth #626 to observe new services offered to clients through incorporating new technology and advancements with modern computation and digital tools. Come see how BIT can help enhance the experience from beginning to end of your product life cycle through Augmented and Virtual Reality applications.
BIT provides contract product development, manufacturing and after-sales services, as well as hematology instruments for life science, medical and IVD instrumentation OEMs. Quality and regulatory standards include GMP, FDA registered, ISO13485, QSR and CE IVD Directive. BIT's global operations in USA, Germany, France and China deliver precision engineered, cost effective systems solutions. With our clients, we BUILD INNOVATION TOGETHER.
Contact:
Valentin Kaiser
Global Marketing Manager
Phone: +1 (858) 886 8350
V.Kaiser@BIT-Group.com
www.BIT-Group.com