We have over 25 years of experience in this segment
Molecular Diagnostics (MDx) is being used more and more as a major diagnostic tool and in recent years has become the primary method of testing for many applications where genetic information is present in a patient sample. Also, with automation being more widespread, MDx has become a cost-effective and less invasive alternative to previous methodologies as it can be both quantitative and qualitative.
Since molecular information can be amplified at very low concentrations, the benefits of MDx in early detection of a genetic marker give way to earlier treatments and therapies in the fields of donor testing, infectious disease testing, disease management, oncology, pharmacogenomics, and prenatal screening.
By analyzing the specifics of the patient and their disease, molecular diagnostics offers the prospect of personalized medicine.
BIT can enable its molecular diagnostic partners by utilizing our engineering and manufacturing expertise in the automation of complex workflows, experience in creating laboratory instruments for proprietary consumables (including microfluidics), or skill sets in developing high quality high manufacturing volume instruments for near patient care. Whether you have an isothermal, qPCR, cfDNA, CTC, syndromic test, sequencing, POC, or other novel or traditional application, BIT is equipped to provide quick to market instrument solutions.
From DNA extraction to detection
BIT uses a pragmatic approach to instrument development for our molecular clients. We understand our client's application expertise is critical for a successful project and we involve them deeply in our process.
Utilizing BIT's team based approach allows for quick navigation through unforeseen obstacles and the ability to keep our sight on the goal.
What makes our devices special
DNA extraction and clean up
Magnetic and silica bead extraction: lysate creation, bead handling, efficient bead separation, heating/cooling accuracy
Centrifugation: integrated, swing bucket, rotor actuation, up to 12k rpm
Columns: tube handling, vacuum pressure accuracy and precision
Whether using commercially available kits or a "home brew" you can be assured of the highest yields possible from your samples.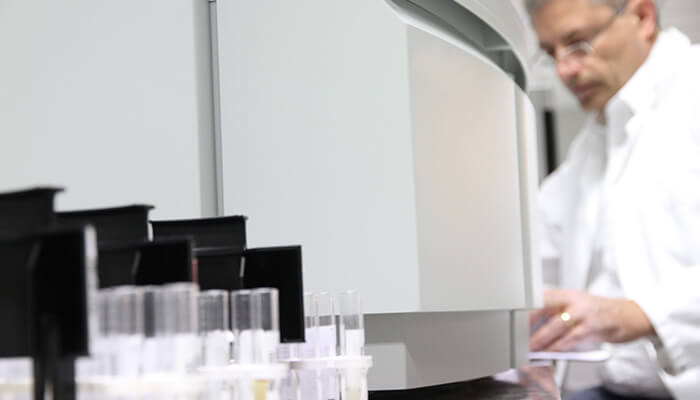 Amplification
Traditional PCR: thermocycling accuracy (±0.25°C), uniformity (±0.5°C), ramp rate (up to 2.5 °C/sec), plates, tubes, proprietary consumables
Isothermal: pipetting accuracy and timing, primer addition scheduling, integration of consumables
Temperature profiles with ramp rates, accuracy, and uniformity suitable for the most complex NGS library preps or qPCR applications.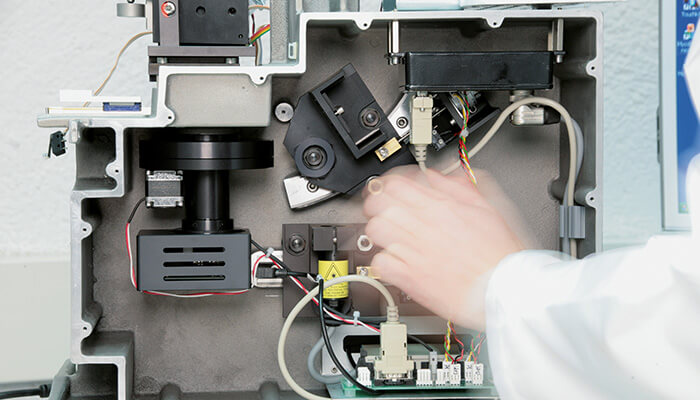 Detection
Electrical: semiconductor, label-free
Optical: fluorescence, chemiluminescence, turbidity (also proficient in colorimetric and imaging techniques)
Fluorescence is an extremely sensitive detection method for molecular assays but with wide wavelength ranges, selectable bandwidths, and high signal to noise ratios you will be able to more precisely dial in and differentiate your fluorescent labels.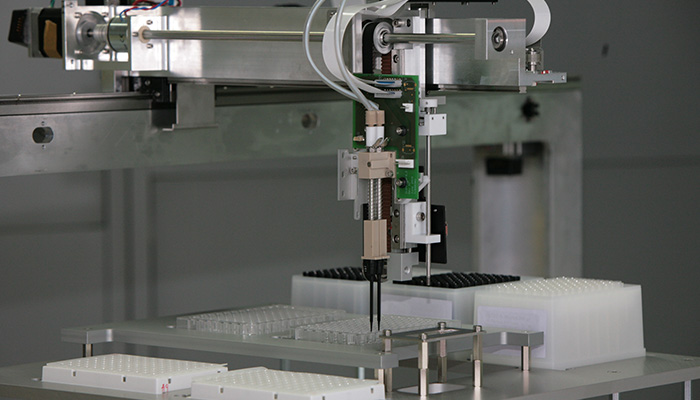 Additional capabilities
Elimination of carryover: disposable tip handling, closed tube sampling, continuous loading of samples and reagents
Process monitoring: liquid level detection, clot detection, sample tracking, 1D/2D bar code reading, event scheduling
Sample processing: annealing, enrichment, hybridization, post-PCR clean up, normalization, rt-PCR, end point PCR to sequencing, genotyping, gene expression
Software: graphic user interface, data reduction, data transfer, LIMS integration
With the ability to integrate common or novel components and quickly adapt their experience to innovative projects, BIT is fully equipped to design, develop, and manufacture instrument solutions for molecular applications.
Next Generation Sequencing Instrument
Benchtop semiconductor sequencer
For major OEMs and start-ups
Early to market, low cost
BIT USA, collaborative development and high volume manufacturing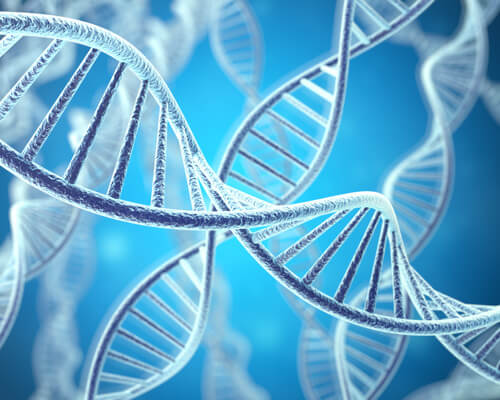 NEXT GENERATION SEQUENCING SAMPLE PREP
Next generation sequencing
Automated benchtop NGS library and template prep with chip loading
BIT USA, SMARTmodule adaptation and supply
Lucigen ClariLight™
Molecular diagnostics
Cartridge-based 30 min. sample-to-result (extraction, amplification and detection)
Point of care testing platform
Designed for CLIA-waiver
Development by BIT USA
Are you working on a new molecular diagnostic device? Let's discuss how to help you develop it faster, accelerate the regulatory process and increase your margin.
Dr. Josée Naegelen
Vice President
Global Business Development
Hematology
Montpellier, France
Mona Elkebir
Vice President
Commercial Operations
irvine, USA