We have over 10 years of experience in this segment
Histology is the detailed study of biological tissue of human, animal and plant origin, essentially used in life science research for the field of biology, medicine, veterinary and many further sub-disciplines. For examination of so called "sections" of a certain tissue a staining is required to highlight and enhance the contrast of biological structures within the tissue prior to the examination by microscope technology. Typical applications for stains are the examination of bulk tissues (e.g. highlighting muscle fibers or connective tissue), cell population identification (e.g. classifying different blood cells), highlighting of organelles within individual cells and many more.
The study of cells is called Cytology which deals with the chemistry, function and structure of the examined cells. Both disciplines became an inherent part of the in-vitro diagnostics (IVD) and in-vivo diagnostics market and have evolved to a standard discipline in life science research since the early 19th century. Many modern staining methods like in-situ hybridization (ISH) and immunohistochemical (IHC) staining are based on very complex biological functionalization of the targeted cells or tissue and requires a partner with a strong background in chemistry, biology and physics respectively.
Histology and cytology have become some of the fastest growing market segments of in-vitro diagnostics.
BIT can assist its histology and cytology partners by allowing them to utilize our engineering expertise in the automation of complex workflows and experience in creating laboratory instruments for proprietary consumables and manufacturing skill sets aiming for a high quality product fulfilling your demands. Our technology and partnership with strong reagent companies will help pathologists to make reliable diagnoses. Whatever you need, BIT is equipped to provide quick to market instrument solutions.
From universally accepted routine staining to revolutionized diagnostics approach for tumor detection
BIT has worked in a broad range of histology and cytology applications. Our projects include routine staining both in high throughput and compact devices, coverslipping as well as leading edge processing of rare circulating tumor cells.
BIT develops and manufactures precise and accurate instruments fulfilling high standards on daily routine testing.
What makes our devices special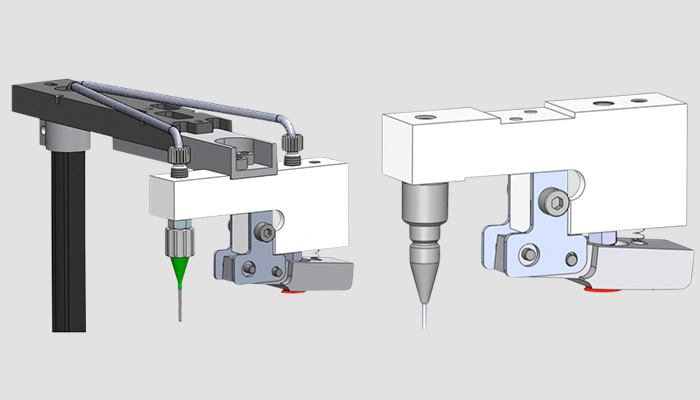 Coverslipping
Void-free mountant application and robust coverslipping methodology
Technology adjustable to varying sizes of coverslips
Proprietary pick and place design
High quality coverslipping solutions for a wide range of coverslips to allow adaption to needs of a variety of laboratories.
Horizontal Antigen Retrieval
Enhancing immunoreactivity of a tissue or cell sample
Based primarily on organic solvents
Minimized target retrieval solution volume
Precise temperature control
Combines also washing capabilities for the slides
From room temperature up to 100°C < 5 minutes
Developed with BIT; resulted in client patent protection
Innovative and patented antigen retrieval methodology offers new capability for IHC and ISH staining.
Histology and Cytology devices
Dako CoverStainer
Automated Hematoxylin and Eosin (H&E) staining instrument with the capability to cover slip the final processed tissues with a throughput of 240 slides per hour.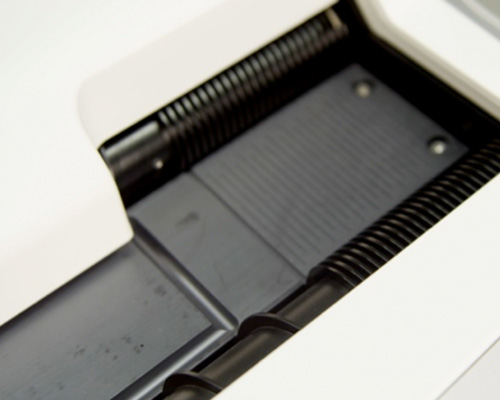 Siemens Hematek 3000 System
Compact and semi-automated benchtop Hematoxylin and Eosin (H&E) staining instrument for blood and marrow smears with a throughput of 60 slides per hour.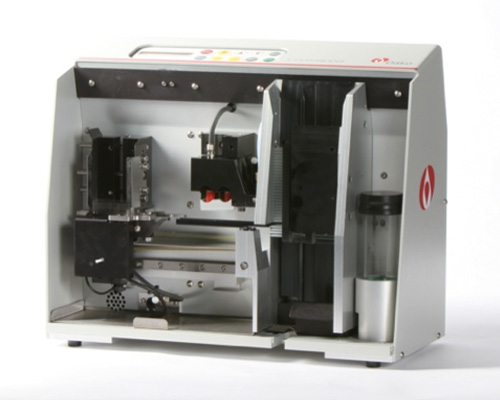 Dako CoverSlipper
Desktop cover slipping device enabling automated robust and reliable tissue protection with various cover glass and cover size.
Are you working on a new histology and cytology device? Let's discuss how to help you develop it faster, accelerate the regulatory process and increase your margin.
Dr. Josée Naegelen
Vice President
Global Business Development
Hematology
Montpellier, France
Mona Elkebir
Vice President
Commercial Operations
irvine, USA