We have over 20 years of experience in this segment
Hematology is the study of the cause, diagnosis, treatment, and prevention of diseases related to blood. A blood count, also known as a complete blood cell count, provides information about the cells in a patient's blood, such as the cell count for each cell type and the concentrations of various proteins and minerals.
At BIT Group, we have been designing, manufacturing and servicing automated blood count machines for over forty years. Automated equipment to carry out blood counts was first developed in the 1950s and together with the most innovative health care companies, we have taken the technology to a whole new level.
Designing and manufacturing medical devices for counting blood cells has been BIT's home turf for over four decades.
Taking hematology diagnostics to a new level
Based on remarkable features and patented technologies, BIT hematology instruments range provides unique analyzers with optimized performance for both Complete Blood Count (CBC) and 5 Part Differential. With more than 20 years of experience in hematology, BIT has taken the technology to a whole new level introducing new concepts over the years.
Performant, accurate and easy to use, BIT instruments support professionals to save time and deliver reliable results.
What makes our devices special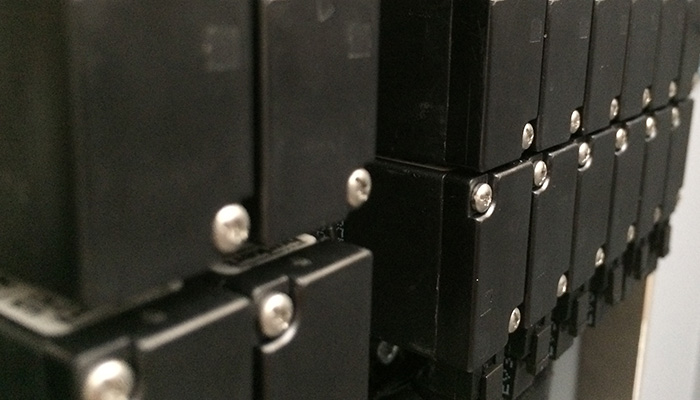 Reduced volumes
One diluent
One cleaning solution
One lyse
Cyanide-free reagents
Use half reagents than other systems with optical bench
The unique fluidics design makes reagent consumptions very low compared to other devices.
Reliability
Life time tubing
Very few components
All components and parts are designed to simplify maintenance
Our instruments are designed for reliability. Each component used is optimized with an overall reduced parts number in each instrument.
LED-based flow cytometry optical bench
Excellent 5Part definition
Enhanced cluster definition with 5Part differential algorithm
Excellent 5Part stability after blood draw
The entire system is made to provide the best results.
High level performance
Only 15.6 µL of whole blood for CBC or DIF analysis
60 samples per hour
Very small footprint
Easy to operate
Our hematology devices are small, easy to operate and provide high throughput volumes.
Smart5Part
Small footprint benchtop 5-Part differential (5DIF) hematology analyzer
Designed to perform at 60 tests per hour throughput
Features a brand new LED based flow cytometry optical bench
Full optical 5-Part differential with enhanced clusters definition
Please contact us directly to find out what we can do for you. We have worked with many clients over the years but due to confidentiality reasons, we cannot display our full range of products here.
Are you working on a new hematology diagnostic device? Let's discuss how to help you develop it faster, accelerate the regulatory process and increase your margin.
Dr. Josée Naegelen
Vice President
Global Business Development
Hematology
Montpellier, France
Mona Elkebir
Vice President
Commercial Operations
irvine, USA