We have over 30 years of experience in this segment
Clinical chemistry is a solid, internationally acknowledged diagnostical method which allows highly quantitative detection of various components in liquids of human origin, e.g. whole blood, serum, urine and spinal fluids. The discipline started in the late 19th century with colorimetric chemical reaction tests and developed to become the nowadays most important discipline in the market of in-vitro diagnostics (IVD). Measured concentration results are analyzed by healthcare professionals for diagnosis of physiological condition of the tested patient.
Typical clinical chemistry tests include standard methods to determine blood glucose (testing for the risk of diabetes or hypoglycemia), electrolytes (e.g. indication of certain metabolic and kidney disorders), enzymes (assessment of specific organ function or damage), hormones (gland function check), lipids (evaluation of heart and liver disease), proteins (e.g. assessment of metabolic or nutritional disorder), and many more.
BIT supports clients in automating a manual clinical chemistry process resulting in higher throughput, standardized procedures, and reliable results at competitive prices.
From patient sample to highly quantitative result
BIT can assist its clinical chemistry partners by allowing them to utilize our engineering expertise in the automation of complex workflows and experience in creating laboratory instruments for proprietary consumables (including microfluidics) and manufacturing skill sets aiming for a high quality product fulfilling your demands. Whatever you need, BIT is equipped to provide quick to market instrument solutions.
Development and manufacturing of precise and accurate instruments fulfilling high standards on daily routine testing
What makes our devices special
Precise and Accurate Pipetting
Small volume pipetting precision < 1%
Adjustable pipetting accuracy
Large volume ranges (2 µL to 400 µL)
BIT's pick and place design
Highly precise and accurate pipetting solutions serving a wide volume range allows fast adaption to clients performance needs.
Optical Reading
Colorimetric, turbidimetric and nephelometric measurements
12 selectable wavelengths simultaneously
Lifetime calibrated
Halogen lamp lifetime > 2000 h
Robust design (no movable parts)
BIT's pick and place design
A high number of selectable wavelengths in combination with minimal maintenance and a robust design allows fast and flexible adaption to clients needs.
Carryover
Effective carryover reduction (< 1 ppm) by simultaneous inner and outer needle cleaning
High pressure inner needle cleaning for short wash cycles
BIT's pick and place design
Obtain trustful results by minimizing the effect of cross-sensitivity of reagents and samples by applying smart carryover reduction technology.
Solid State Heating
Temperature stability of < +/- 0.5°C
Maintenance-free
Robust design
BIT's pick and place design
Obtain trustfully test results by minimizing the effect of temperature fluctuation onto the assay curve characteristics by applying a maintenance-free solid state heating.
High Throughput
Intelligent scheduling
Short wash cycles
High speed pipetting
Short reading times
Applying BIT's flexible pick and place technologies and knowledge for highly complex scheduling allows a high-throughput of patient samples for optimal economical balance.
clinical chemistry devices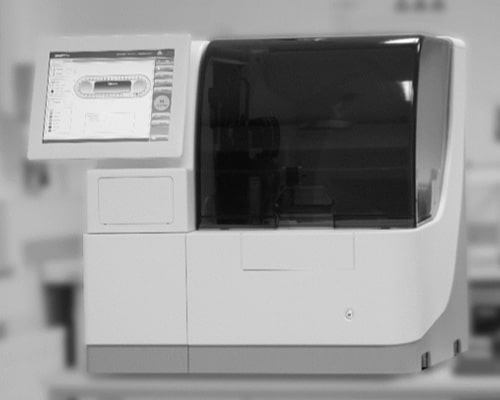 SMARTFlex
Desktop colorimetric and turbidimetric assay analyzer capable of running clinical chemistry assays.
This instrument also has potential for adaption to other assay technologies (e.g. coagulation).
DRG Hybrid XL
Compact colorimetric and turbidimetric assay analyzer capable of running clinical chemistry and immunoassays simultaneously.
This product also has potential for adaption to other assay technologies.
SMARTChemLab
Floor-standing high throughput colorimetric / ISE assay analyzer capable of running a large variety of clinical chemistry assays.
Different throughput options are available.
The instrument can also be adapted to other assay technologies.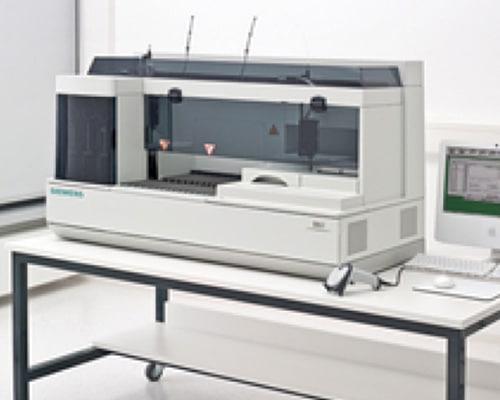 BN II System
Compact colorimetric, turbidimetric and nephelometric assay analyzer capable of running clinical chemistry.
Are you working on a new clinical chemistry device? Let's discuss how to help you develop it faster, accelerate the regulatory process and increase your margin.
Dr. Josée Naegelen
Vice President
Global Business Development
Hematology
Montpellier, France
Mona Elkebir
Vice President
Commercial Operations
irvine, USA