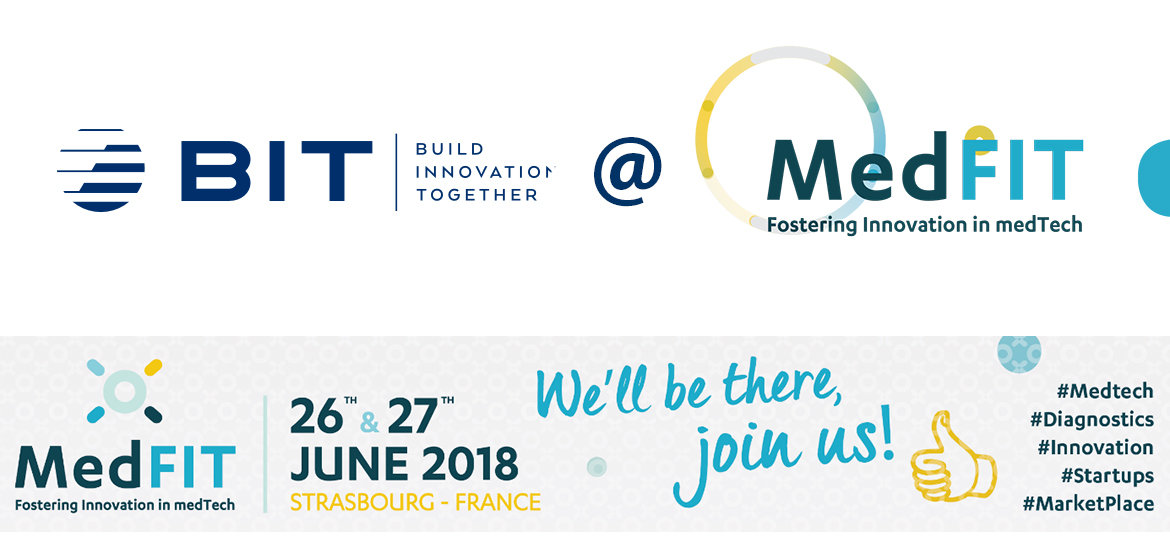 Meet BIT at MedFIT 2018 in Strasbourg
Strasbourg, France – BIT will be attending the 2nd edition of MedFIT, the first European business convention that is dedicated to innovation partnerships and early-stage investment in medtech and diagnostics. It brings together industry leaders with medtech and diagnostic start-ups and is the place-to-be to facilitate the market access for innovations.
Join us and the other 600 international participants from over 20 countries on the 26th and 27th June 2018 in Strasbourg (France) for two days of intensive one to one meetings.
If you are interested in scheduling a private meeting with our global business development please email BIT at contact@bit-group.com or visit the MedFit partnering platform and send a meeting request at https://www.medfit-event.com/partnering-platform-now-open/
BIT provides contract product development, manufacturing and after-sales services, as well as hematology instruments, for life science, medical and IVD instrumentation OEMs. Quality and regulatory standards include GMP, FDA registered, ISO13485, QSR and CE IVD Directive. BIT's global operations in USA, Germany, France & China deliver precision engineered, cost effective systems solutions. With our customers, we BUILD INNOVATION TOGETHER.
Contact:
Valentin Kaiser
Global Marketing Manager
Phone: +1 (858) 886 8350
V.Kaiser@BIT-Group.com
www.BIT-Group.com