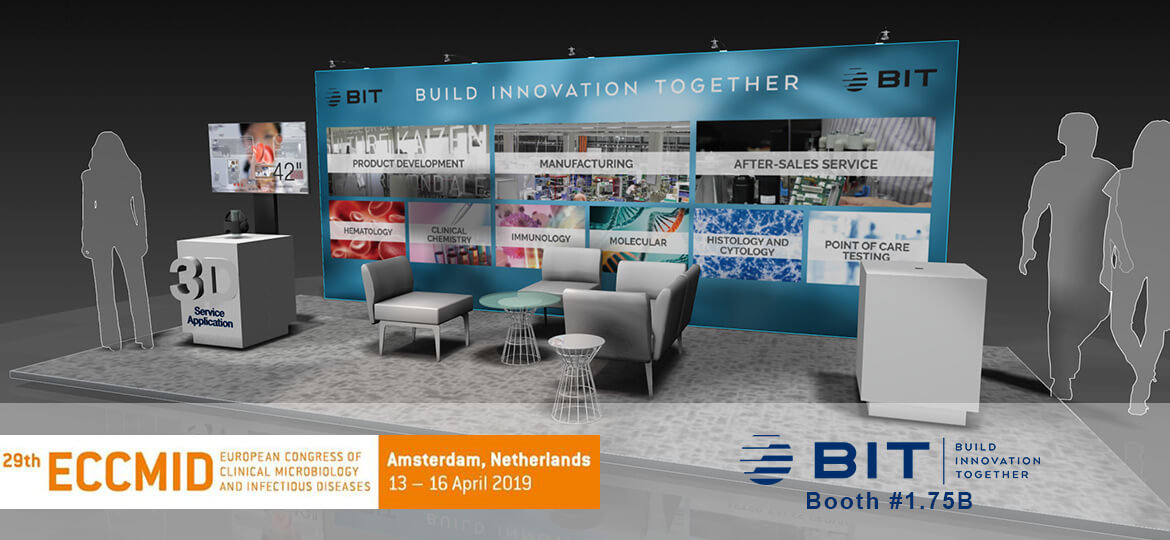 BIT to exhibit innovative IVD solutions at ECCMID 2019
As the world's premier Clinical Microbiology & Infectious Diseases event, ECCMID 2019 captures an audience of over 12,000 industry leaders and colleagues from all over the globe. Experts from many fields will be exhibiting their knowledge and latest technologies that are helping shape the future of diagnosing and treating infectious diseases. The 29th ECCMID event will take place April 13 -16 in Amsterdam, Netherlands.
Have you considered outsourcing as a viable option to cover resource gaps or gain a global presence in your supply chain?
Outsourcing is a feasible way for a company to alleviate pressures such as resource/skill gaps, capacity constraints, gaining cost efficiencies, and time to market. As a leader in the Design/Development and CMO industry, BIT will partner with you to successfully commercialize instrumentation, design new technologies and/or provide full manufacturing and after-sales service support.
With a pool of expertise from over 150 engineers and scientists on staff, BIT's product development process draws from more than 40 years of manufacturing, sourcing and long-term component reliability service statistics. Also, with more than 130,000 sq. ft. lean-manufacturing area, BIT can effectively manufacture and service equipment locally in Europe, China, and the United States from ISO 13485 and FDA certified facilities.
This year BIT will be exhibiting at ECCMID 2019 in Booth #1.75B. On display will be BIT's latest cutting-edge Instrument Application that highlights our impressive range of instrumentation in the field of infectious diseases. BIT business development personnel will be presenting BIT's full range of capabilities as a premier turn-key solutions provider in the Medical Device and In Vitro Diagnostics Industry. Contact BIT to schedule a meeting at ECCMID to discuss your potential instrumentation solution.
BIT provides contract product development, manufacturing, and after-sales services for life science, medical and IVD instrumentation OEMs. Quality and regulatory standards include GMP, FDA registered, ISO13485, QSR, and CE IVD Directive. BIT's global operations in the USA, Germany, France, and China deliver precision engineered, cost-effective systems solutions.
See how we BUILD INNOVATION TOGETHER with our clients by clicking here.
Contact:
Valentin Kaiser
Global Marketing Manager
Phone: +1 (858) 886 8350
V.Kaiser@BIT-Group.com
www.BIT-Group.com