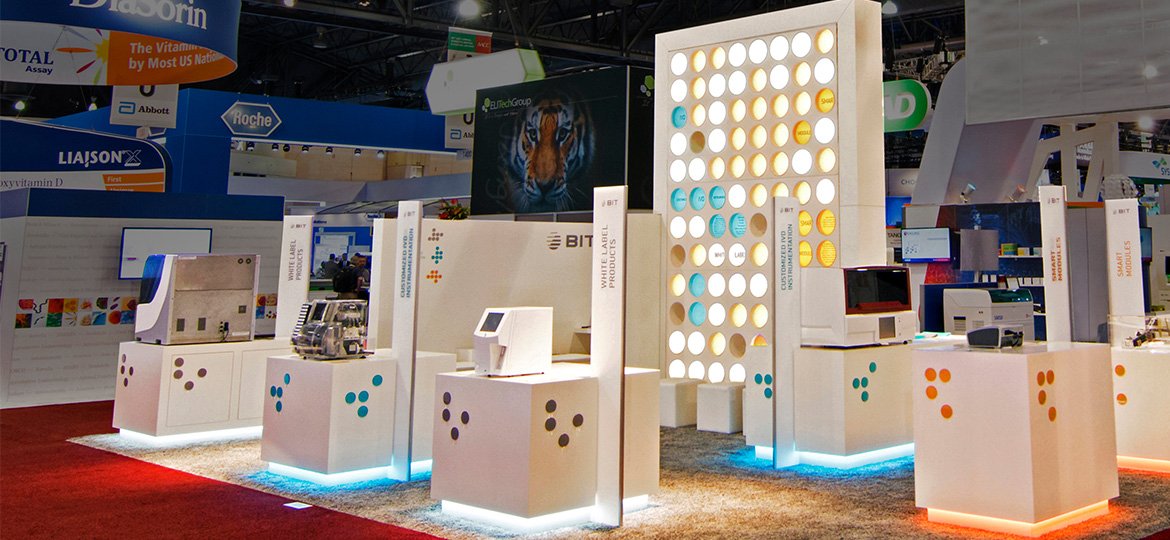 BIT Group to Showcase Cutting-Edge Instruments at 
2017 AACC Annual Meeting
BIT Group will exhibit (Booth #4755) at the AACC Annual Scientific Meeting & Clinical Expo in San Diego, CA (USA) July 30-August 3, 2017. BIT will feature ten instruments, including two compact instrument projects within the fast-growing Rapid Diagnostic POC Testing Solutions space. For a personal appointment with BIT, email AACC2017@BIT-Group.com
July 21, 2017: San Diego, CA – BIT Group invites attendees of this year's American Association of Clinical Chemistry (AACC) Annual Meeting to meet with members of BIT's global team (Booth #4755) who will showcase two compact instrument projects within the Rapid Diagnostic POC Testing Solutions space.
In all, BIT will feature ten different instruments in the areas of Hematology, Clinical Chemistry, Immunology, Molecular and Histology. Included will be White-Label Solutions, (SMARTFlex, SMARTChemLab, SMART5Part) which are ready for client / OEM customization or branding – thus speeding development time, and reducing costs. All instruments on display are functional units developed or manufactured for business partners.
For a personal appointment with BIT, please email AACC2017@BIT-Group.com.
With more than 750 exhibitors, the AACC Annual Expo is the largest international marketplace for clinical laboratory professionals. Attendees will experience cutting-edge science and technology shaping the future of clinical testing and patient care. Exhibitors from around the world include global leaders in clinical chemistry, molecular diagnostics, mass spectrometry, translational medicine, lab management, and other areas of groundbreaking science in laboratory medicine. BIT Group will have an island booth (#4755) which will effectively display the company's impressive range of precision engineered technology solutions.
Specializing in "Instrumentation for Life," BIT Group provides contract product development, manufacturing and after-sales services, as well as white-label instruments, for life science, medical and IVD instrumentation OEMs. Quality and regulatory standards include GMP, FDA registered, ISO13485, QSR and CE IVD Directive. BIT Group's global operations in USA, Germany, France, China & Japan deliver precision engineered, cost effective systems solutions. Pre-engineered BIT SMARTSOLUTIONS™ platform technologies reduce development cost and time-to-market; lean manufacturing centers and global supply chain enable competitive product cost.
Contact:
Executive VP, Jari Palander
Phone: +1 (949) 238 1277
J.Palander@BIT-Group.com
www.BIT-Group.com